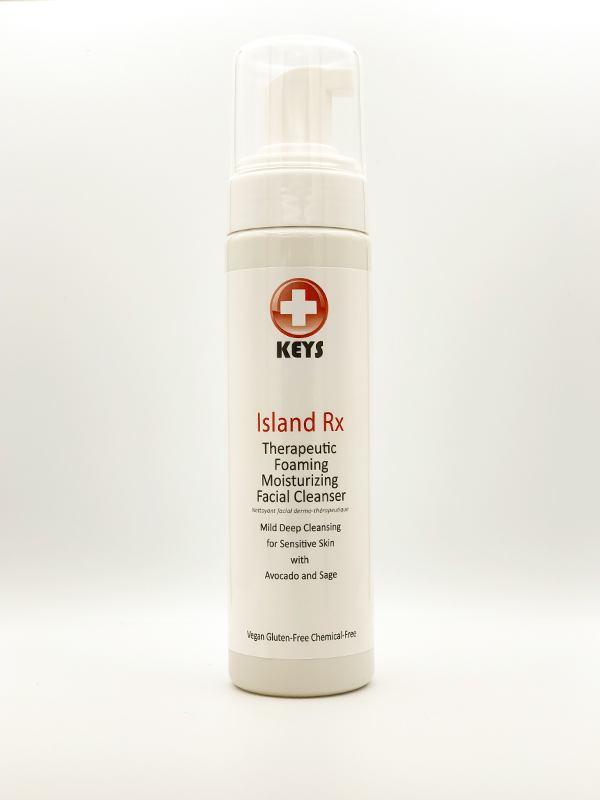 Micelle Cleansing
Everywhere you read, people are introducing micellar water, micellar cleansers, and micellar tonics. Funny, when we launched our Island Rx Micellar cleanser 16 years ago, not many listened or cared. What did happen, though, is that it became one of our top selling products because of our vegan micellar structure. The reason for that is that micelle in the soap makes it clean deeper and leaves the skin not harmed like chemical-based detergent facial cleansers.
Micelle is Not a Chemical
Over the years, the general first question we get about Island Rx, MetaClean, and Windsurfer is, "Are Micelle a chemical?" No, it is an ionic structure created by the soap making process that both loves and hate water at the same time. We use this principle of science to allow the micelle to like water on one side of the ionic bond, and it loves oil on the other side of the ion. Micelle is why we can deliver ayurvedic oils or moisturizing oil via the soap. This functionality is a huge deal, while the micelle also offers the ability to remove grime from the skin without stripping oils. All said scientists in school take a long time to understand how and what a micelle does. What is right for you, is that we know it.
Continue reading Micelle Cleansers – Not New and Beware Petroleum Versions