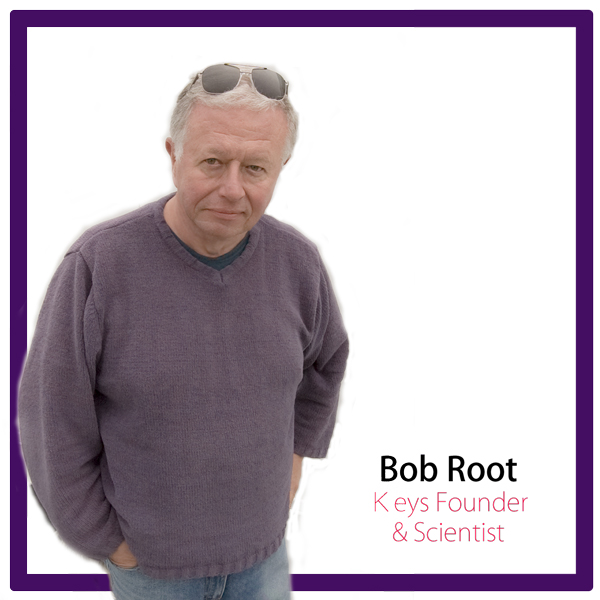 Melanoma Was The Keys Beginnings
I have never told my story. Most of everything we have written is about Wendy's fight with Cancer and stupidity in the skincare market intermixed with how I created our products. So, since it is 15 years in business this year, I just felt like writing down my perspective of who we are.
In 1994, I met the woman of my dreams. In 1997, I nearly lost her to Melanoma cancer. Dr. Hugh Greenway at Scripps in LaJolla, CA saved her life. The prescriptions so severely hurt her that the experience became the basis for the invention of our products. The experience changed my life and my purpose. Read our book, "Defining Moments" and will get a tiny glimpse….tiny… of our lives together.
Keys was born was out of strife and conflict. It was a confusing time where any action was better than no action. Everything on the market was full of junk and even the "natural" brands had parabens and sulfates. It was 2004 when the first four products debuted at the Natural Products Expo and the years since have been full of change, innovation, and staying true to our purpose. It shocked the industry when our newly minted sunscreen, Solar Rx, was featured as the most effective by Consumer Reports Magazine, and the EWG ranked it the safest out there.
Another Defining Moment for us is when Maria Shriver as the first lady of California invited us to exhibit at her California Women's Conference.  Not only did she give us this great opportunity, she asked us to place products in the speaker's gift bags.  She also helped me to launch my book, "Chemical-Free Skin Health®" next to Dr. Oz.  It was amazing with over 30,000 women mixed with 126 celebrity speakers including Jane Fonda, Oprah, and Caroline Kennedy.  She refers to our products as, "So Pure."
What has not changed is our dedication to the basic principles that I defined to design and build our authentic niche products. While big brands flex to the market trends to be more natural, they tended to be of a marketing effort than a reformulation. At Keys then and now, our principles and dedication to functional products have not wavered. It is simple yet hard.
What Keys is about:
We source our sustainable ingredients from raw material makers and aboriginal crafters.

The quality of our whole natural ingredients are tested to be superior.

We use the active functional ingredients to have results and formulated in therapeutic proportions.

We handcraft the ingredients into finished products by our team of dedicated artisans.

We use sustainable eco-packaging that can be reused by our customers to ship something to someone. Recyclable yes, but reusable.

Our marketing is the truth. If we say a product contains an ingredient or does something, it does.

Our packaging has the ingredients in a plain clear, and readable format.

Our ingredients are free from human-made chemicals, allergen-free, and sustainably sourced.

Our products are fair-priced and typically equal to or less than the big brands. Because we use the finest ingredients in ample proportions to be effective, sometimes we are a bit more expensive.

We do not use "the hot new ingredients of the month," we use what works in hopes of helping and not what's selling.
I am a physicist and engineer. Not a chemist. I am an autodidact and first principles thinker. There are lots of stories over our years since 2004. We have learned from our customers about what they wanted and what they need. Our many products have all been from customer input, and our best stories all have one thing in common. They usually sound something like, "I took my __________ to the doctor, and they prescribed all these medicines and antibiotics. Nothing worked. I decided to go natural and Keys ____________ helped right away." The truth is that many chemicals in everyday products are the cause of many diagnosed skin disorders, and by going natural, half the battle is won. And yes, our whole ingredients from aboriginal healers and ayurvedic science do the rest.
Our 'About Us' story is long but needs to be told to understand who we are. To overly simplify things, our dedication is to "Make people, and their families feel good and solve their skin problems."
Today our microbrand is stronger than ever. We deal daily with mass amounts of fake news, fake products, and influencers who are paid to say a product is "The Best Of." Yes, we could pay the $5,000 ransom they ask, but we choose to not. We still believe our products should speak for themselves.
For me, I love developing new products. We have been working for over a year, developing a new exciting line of products called Nextra. Some of the formulations have been in development for over five years. These will be products that use whole natural ingredients to replace chemical-laden anti-aging products that will do more and with no impact. One product currently in beta test is a natural skin age reversing skin cream that replaces Retinol with none of the side effects. Other products in the line are very exotic in the sense that they will improve appearance better than big box products.
To me, it is time to get wise. So, we are venturing out with the truth in hand with the belief that our ten principles above will shine about all the hype and BS we see and hear every day. What I know for sure is that we are helping people and making them feel good.